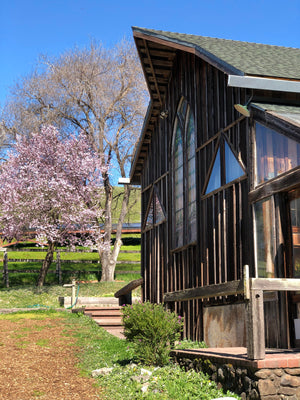 Interested in farm life? Immerse yourself in the daily life of Rusty Hinges.
re·charge
Sometimes the best way to recharge is to unplug. Set foot on Rusty Hinges Ranch and be transported to an era when life moved slowly. WiFi optional.
re·connect
Ground yourself in nature. Picnic on rolling hills over natural ponds. Stroll horse pasture to access Helen Putnam Regional Park's miles of hiking trails.
re·generate
Plant a tree or bush and set in motion a timeless natural cycle that pulls carbon out of the air and provides nutrients to soil.